Date

: Friday, July 29th, 2016
Where

: The Hideaway Restaurant -1581 County Rd 4516, Castroville, 78009
Time

: 5:30 p.m. – 7:30 p.m.
Bring a "Plus 1" & come have some fun!
Your continued support with the Medina County Bar Association is appreciated!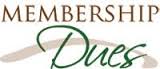 Download a copy of the Invoice here:  2016 Bar Invoice.
Mail or Drop off your dues payment to: 

Medina County Bar Association

1103 Fiorella Street

Castroville, Texas 78009

(830) 538-6406

Email:  lmarmor@langleybanack.com

 We couldn't continue to offer great CLE, events & more without members like YOU!